Making the world a better place one book at a time
---
Making the world a better place one book at a time
Gallows Hill box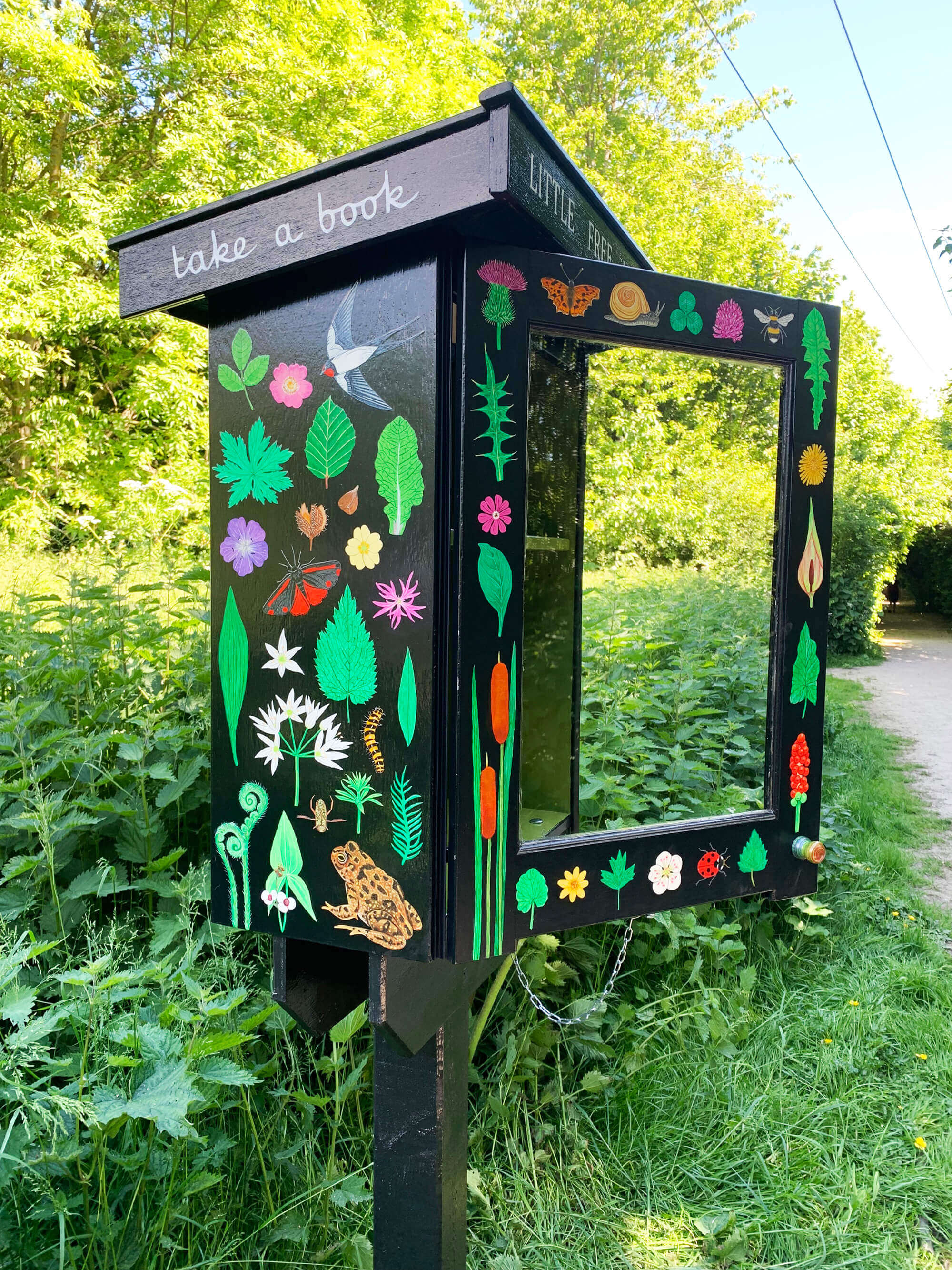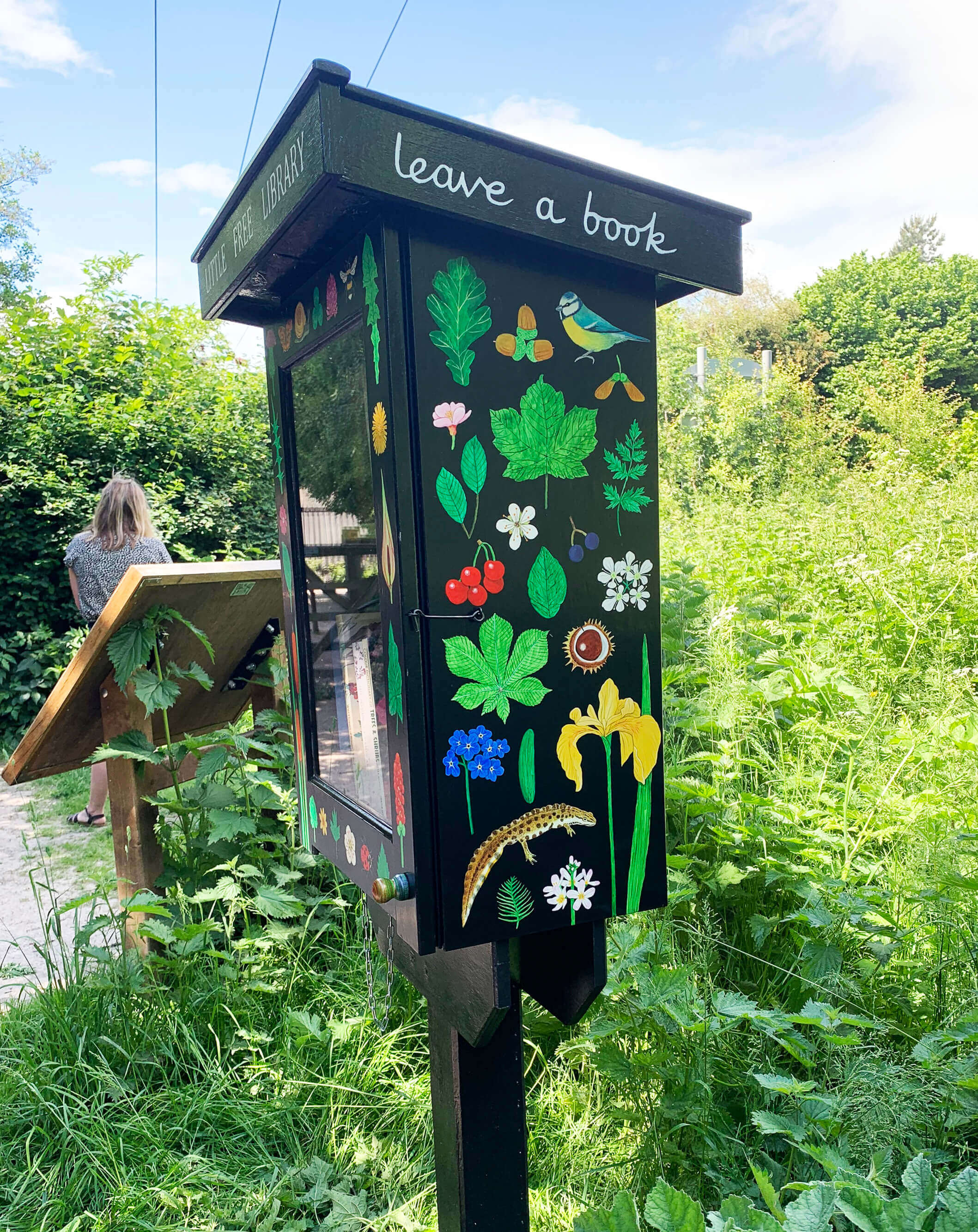 Last year I spent a lovely morning with the Leeds Little Free Library people installing the Gallows Hill Nature Reserve box in Otley. It's placed at the entrance of the nature reserve & is full of books on nature & identifying plants, birds and other creatures you might see whilst walking around the reserve. The idea is you pick up a book as you start & either replace it at the end, or you can take it home with you.
Painting this one was a bit of a challenge as I haven't painted in such a realistic style for a very long time. I'm really happy with how it's turned out & it fits perfectly in amongst the greenery.
The aim behind the free book exchanges is to make reading accessible to all, as well as brightening up & bringing art into our local communities. It's as simple as 'take a book, leave a book'.
I became involved with the Leeds Little Free Library project in 2018.The Gallows Hill box is my 5th box. At the time of writing there 75 boxes in the Leeds area.
There's a digital map showing the location of most boxes.
If you'd like to find out more about the project check out their Facebook page. https://www.facebook.com/leedslittlefreelibrary
Toadstool box
The toadstool box is my 3rd library and is placed outside St Hildas Church, Cross Green.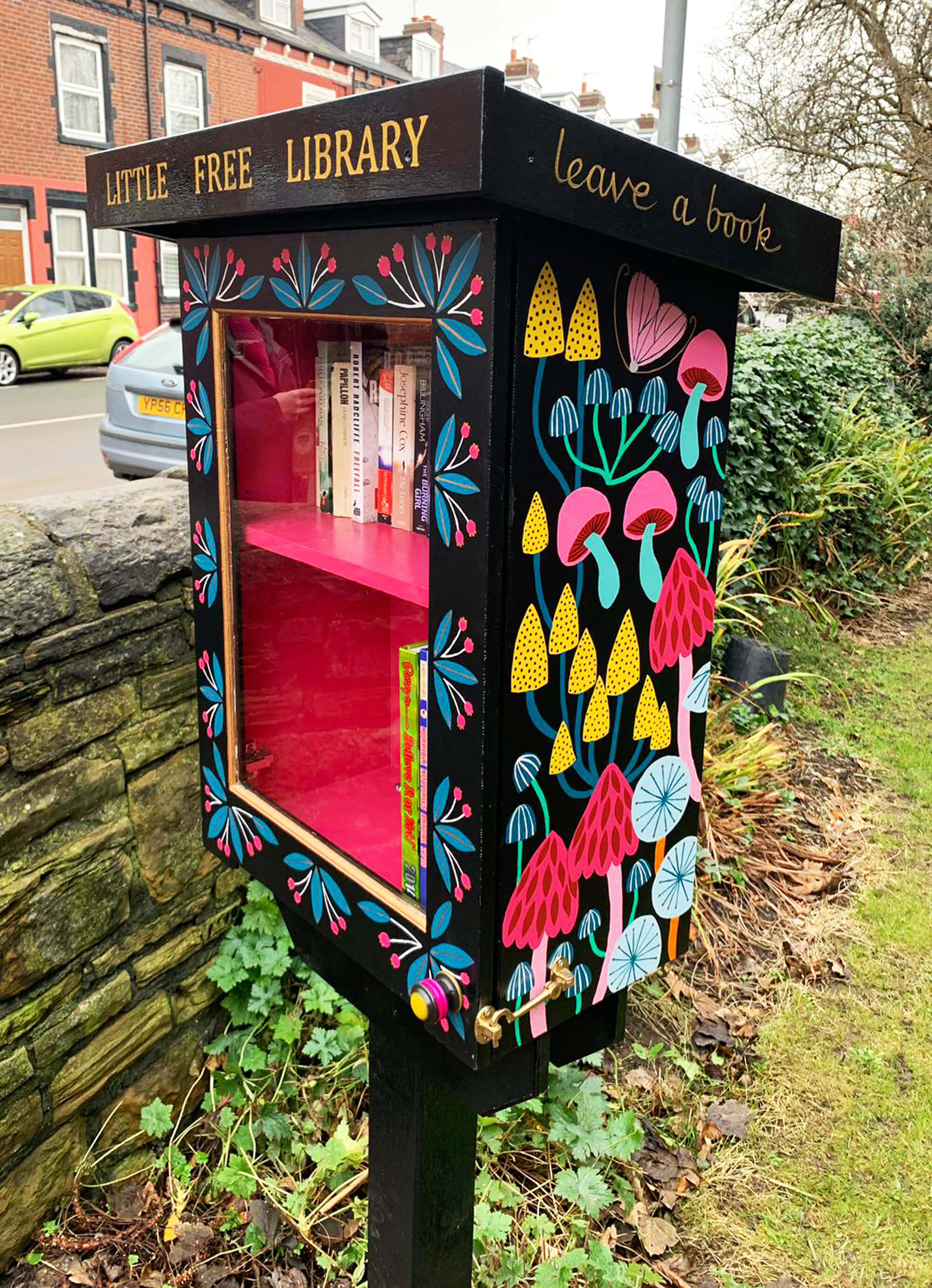 Moth & beetle box
The moth box is on Alwoodley village green in Leeds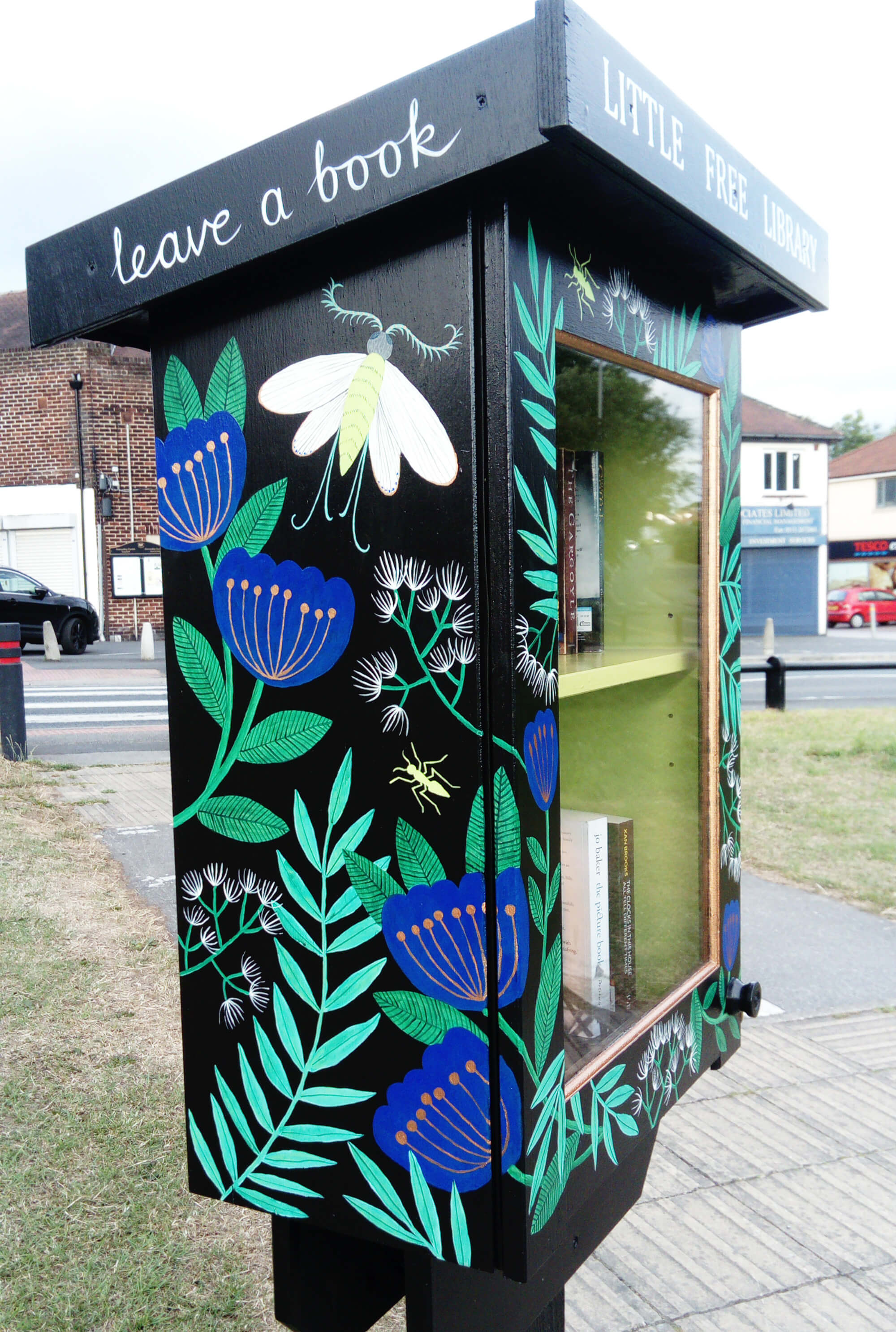 Colton
The flower box is outside Colton Village Hall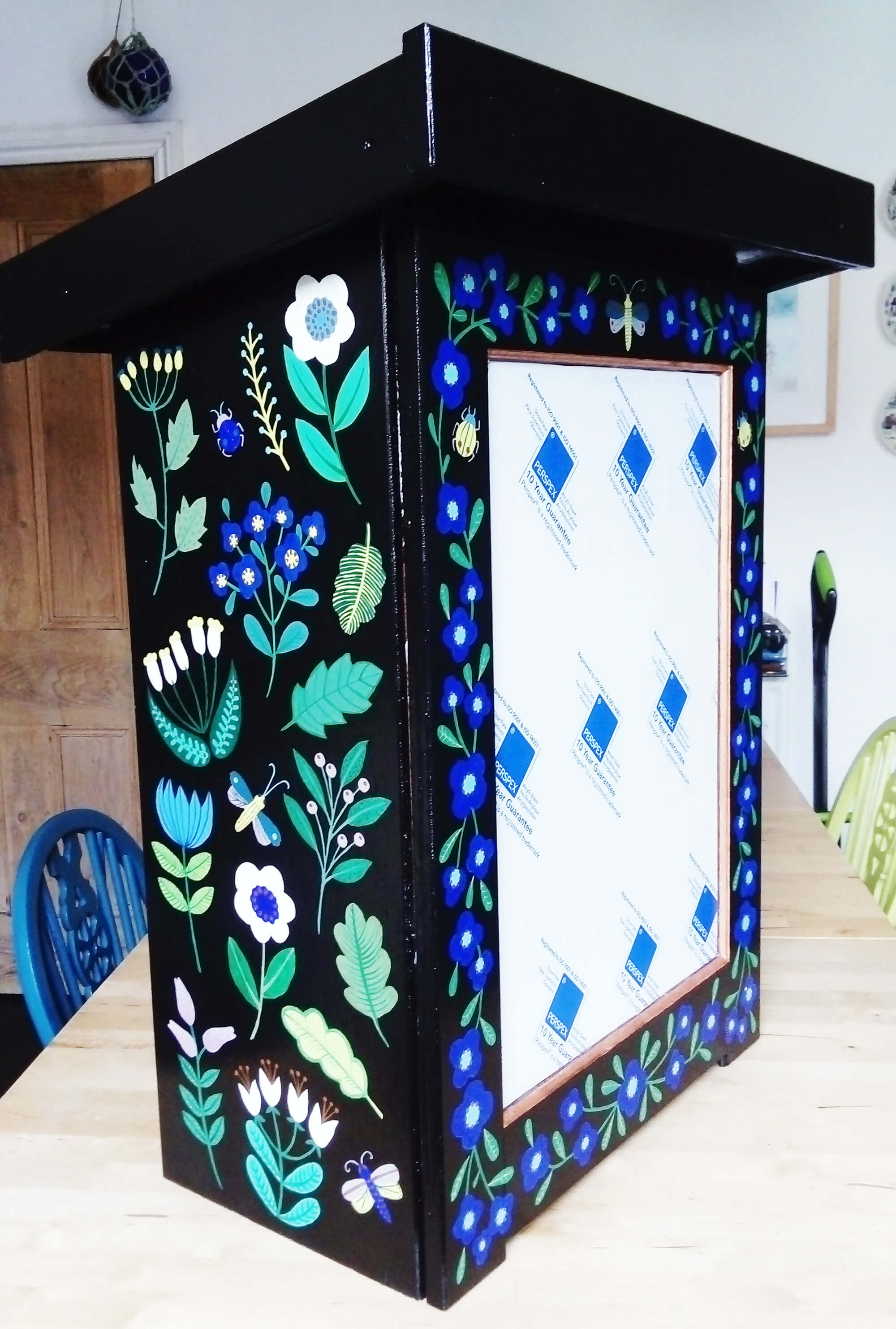 Scarlet blooms box
I painted the scarlet blooms during lockdown last summer, and it's still waiting for it's new home.