Maggie Magoo's Amazing Alphabet
---
Maggie Magoo's Amazing Alphabet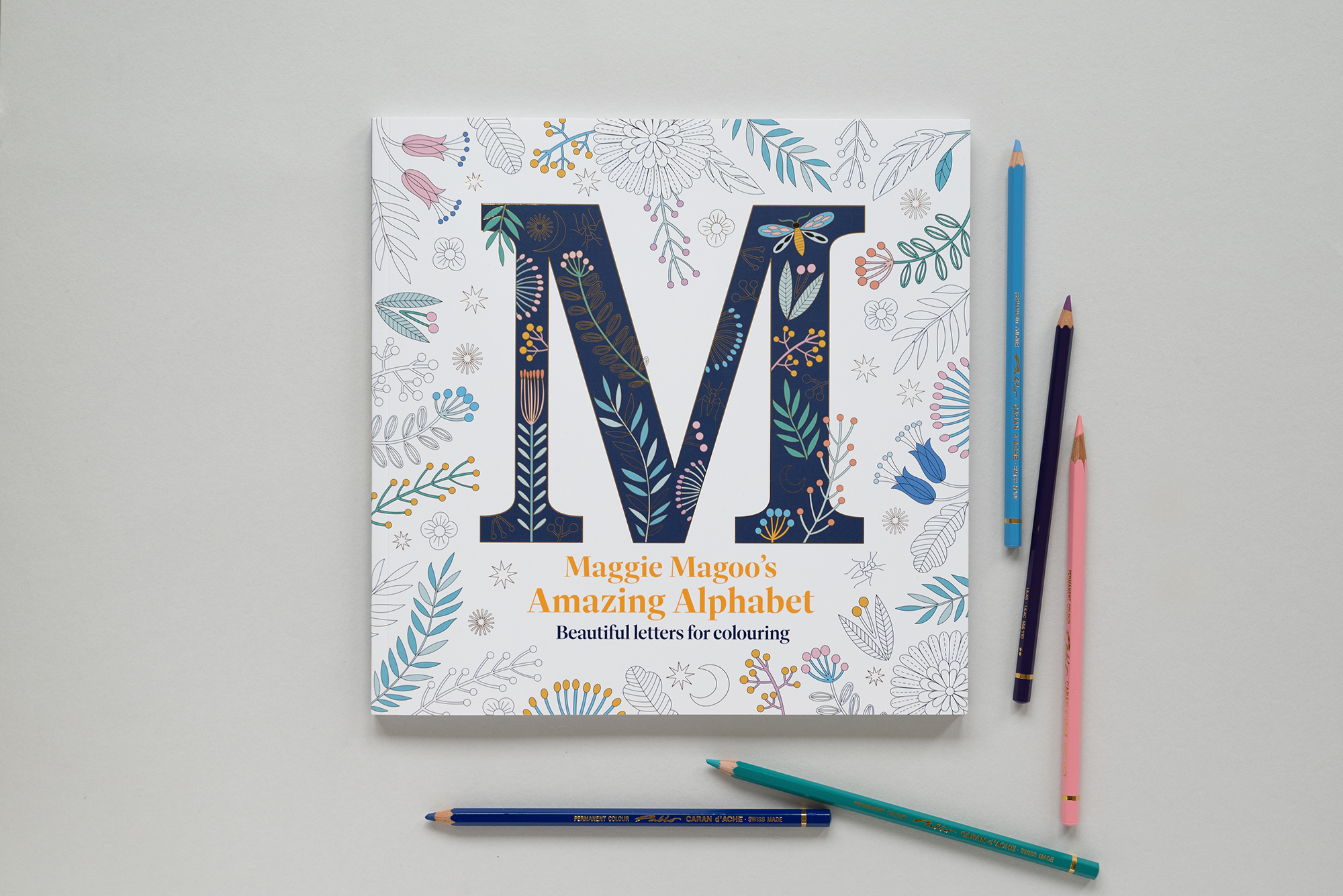 I'm so thrilled to be able to tell you all about my first ever colouring book, Maggie Magoo's Amazing Alphabet, launching on the 8th June! The book features two complete alphabets (A to Z), two sets of numbers (0 to 9) and a couple of lovely Ampersands.
As you know I am always inspired by nature and the life that roams beneath our feet, so this is a huge theme for the book. The letters are covered with florals, botanicals and minibeasts. The paper is a wonderful quality and the illustrations can be framed as prints once they have been coloured in. I'm so proud of the work that has gone into it.
I'd love to tell you a little bit more about the inspiration behind the decorative letters and numbers I've created for this beautiful book.

When I was very young I spent long weekends with my grandma in the countryside in County Durham, where together we would explore the fields and woodlands along the river Weir near Finchale Priory. I was fascinated by nature and the plants and animals around us. I have such happy memories of this time in my life.
As I got older, this interest became deeply entangled with a love of books, especially those with illuminated lettering or folk art. I was very lucky and went on to study natural history illustration in my late teens, where I spent my time painting all the creatures and plants I'd discovered while growing up. My passion for nature and pattern became further entwined when in later life I studied for a degree in surface pattern design.
The patterns I observe in the natural world are always reflected in my work, such as the delicate, beautiful symmetry of butterflies and moths, and the intricate spirals formed in ferns and snail shells; each is interwoven in nature's rich tapestry. When I'm creating my designs, I often become lost in their intricacy – it's a great way to escape the pressures of everyday life.
In nature, I think small is beautiful. There's nothing more rewarding when on a woodland walk than to stop and observe the forest floor beneath you. Among the myriad shades of greens, russets, yellows and muted reds are a host of small beasts that you can also see crawling through my work. These are the pollinators, pioneers and enablers for our survival and future happiness on earth. You'll also see numerous toadstools and mushrooms, making an appearance on the pages of this book. These too, are close to my heart, and again, are vital to our ecosystems and our lives: just think of their network of rhizomes beneath the leaf litter, which interconnect the woodland flora. Anchored by the central letter, every page is covered with an abundance of plants and animals, which have been inspired by the biodiversity I observe on my walks.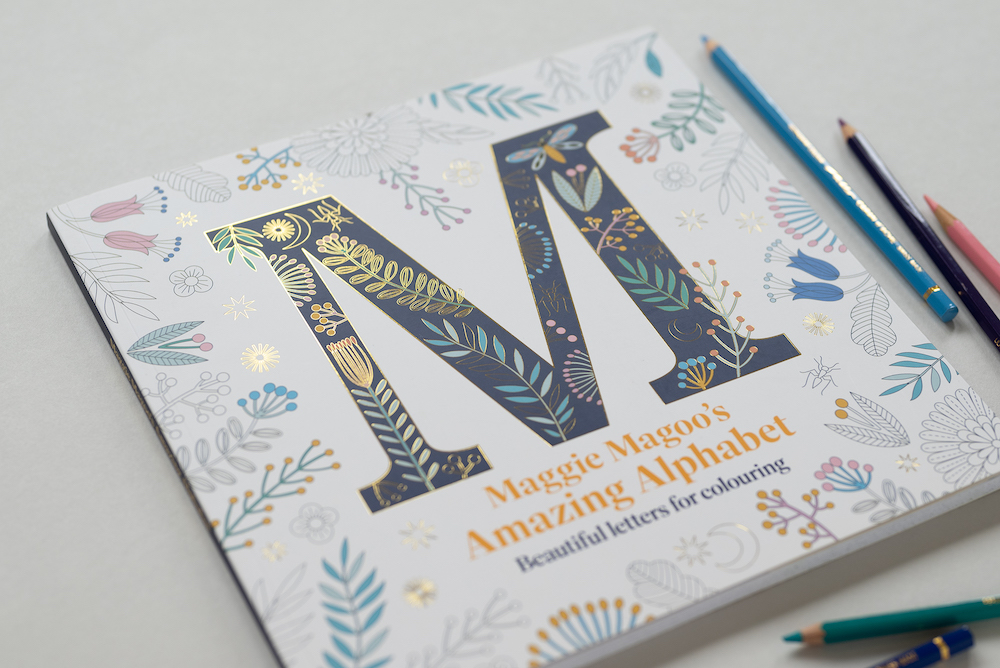 To celebrate the launch, I will be selling these in my own store and any book ordered from me will receive a signed copy, FREE Ampersand enamel pin & a FREE personalised initial postcard of your choosing. You can pre-order yours here.
The book features two illustrations per letter (A to Z) and two sets of numbers (0 to 9), plus 2 Ampersands, simply because they're a lovely shape!
To get a taster of the book you can download one colouring sheet for free via this link, as well as a sweet little swallow embroidery template.
I would love to see any creations you make from the pages in my book so please do share them on Instagram and tag me at @maggiemagoodesigns.