The Super Seconds Festival
---
The Super Seconds Festival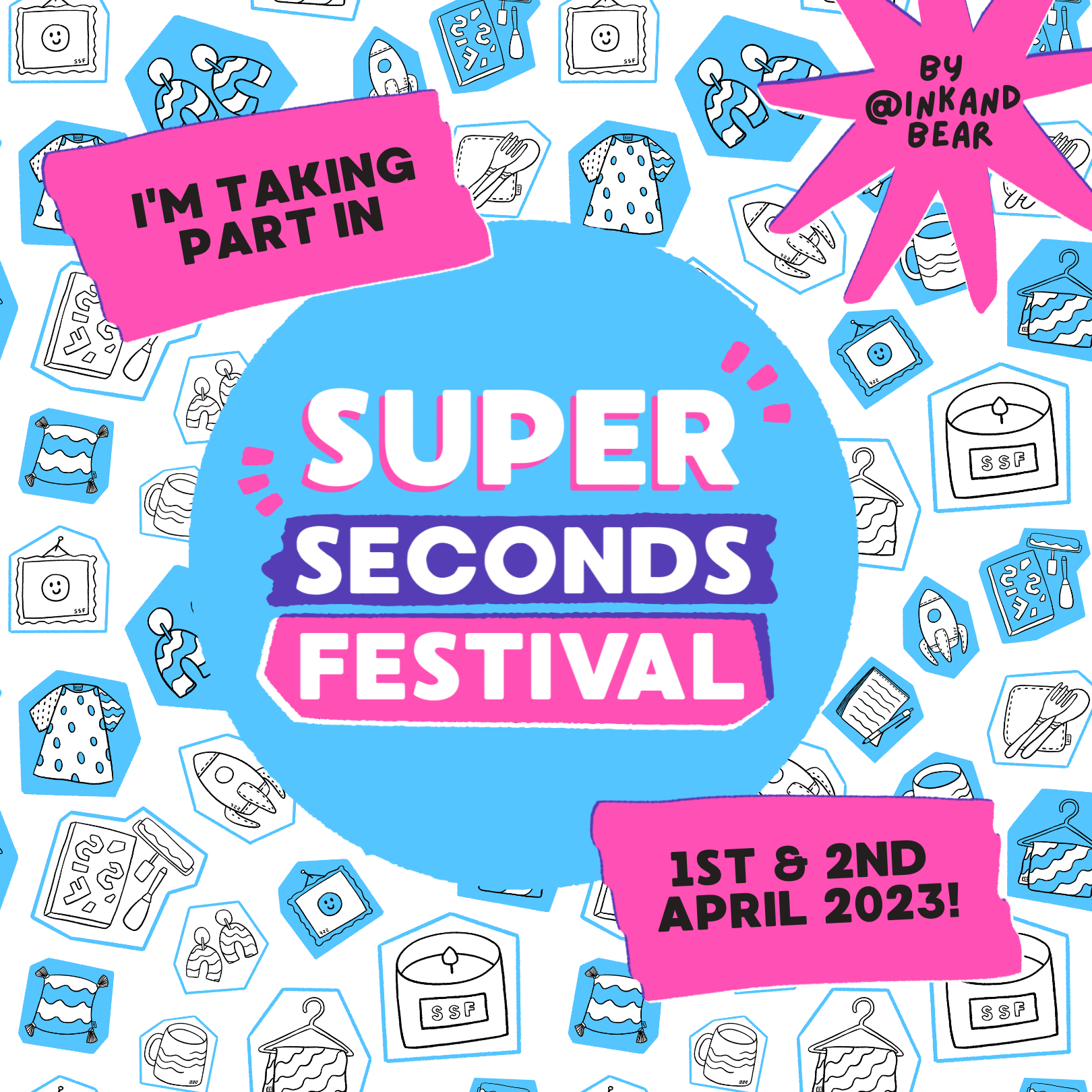 Super Seconds Festival, founded by Sophie from Ink & Bear, is a fantastic bi-annual event for makers and artists to sell the products they have that may be slight seconds or that need to be sold at a discounted price. As a designer and maker myself, I know all too well how sometimes things don't come out as perfect as I'd want them to be, but they are still lovely enough for someone to enjoy.
The festival is a great opportunity to be able to get goodies from your favourite makers at a bargain price - often these pieces are reserved for 'seconds bins' at in person fairs but Sophie had the idea to make them available over the course of one weekend and online.
Sophie runs her own designer maker business, Ink & Bear, and came up with the idea of Super Seconds Festival in the lockdown of 2020 - after printing some t-shirts that didn't *quite* go right. Launching the first event just three weeks before the launch date, Sophie remembers that she was hoping for about 10 makers to take part with her… the first event saw over 250 small businesses join in!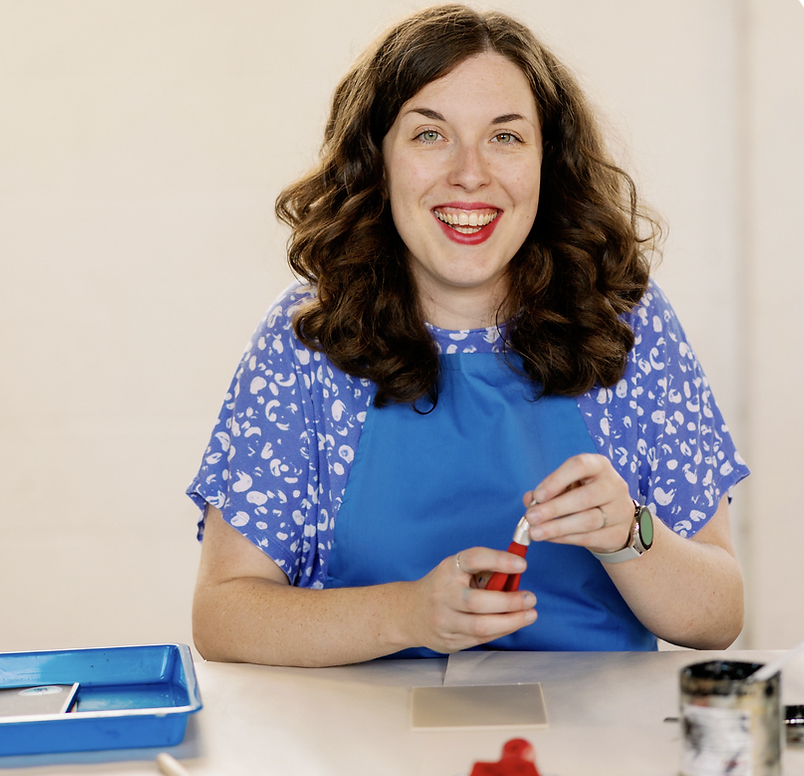 Join us for the Super Seconds Festival
The 6th Super Seconds event is going to be taking place on Saturday 1st April & Sunday 2nd April. I'm thrilled to have been chosen to take part in the festival and there will be lots of my products available including enamel pins, tea towels, DIY embroidery fabrics which will be sold in exciting bundles and even some MaggieMagoo cushion covers that I had tucked away! There will be a discount off full price items too - so set your alarms and get ready for some epic deals. If you sign up to my mailing list there will be extra goodies on offer exclusive to subscribers during the sale weekend.
Find my work and many other artists and small businesses products at 10am sharp on Saturday 1st April - often the fastest shoppers get the best bargains! To get prepared, you can find the makers lineup here.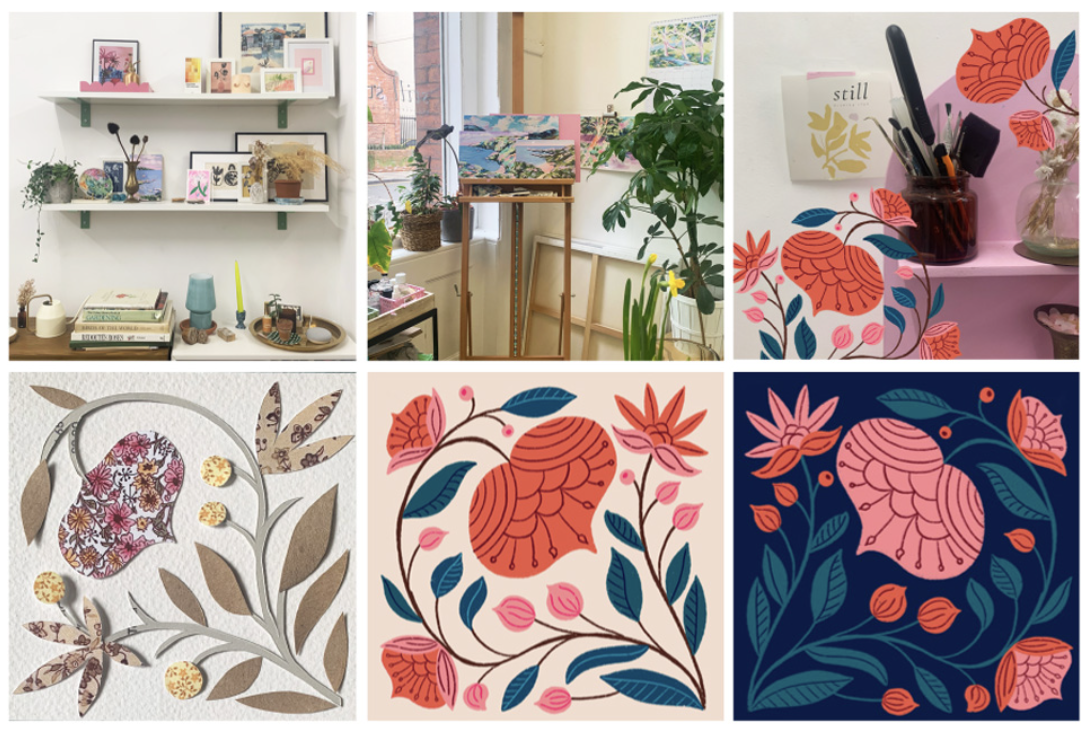 Creative meet up
This week I spent a lovely morning meeting up with a few local makers at Still Studio in Leeds, including Sophie from Ink & Bear and Super Seconds Festival.
Those of you on my newsletter will know that I accidentally showed up to the meet up a month early!! All was not lost though, as Natalie from Still Studio was there and kindly invited me in for a cuppa. We spent the nicest hour chatting about all things creative and running a small business. The studio is a beautiful space and I was really excited to go again this month, as even just spending the hour there last month left me feeling really inspired. (See image above of some artwork I created after the hour spent chatting)
This time there were almost 20 small businesses there, freelance designers, artists, writers, ceramicists, jewellers, candle makers, and a part time stand up comedian! There was a lovely creative buzz in the air as we ate cake & drank coffee.
I came away with some top tips and interesting insights into how other people work. These meet ups are such a great idea, especially as most of us work alone. I can't wait for the next one! I've already warned Rose & Natalie, I might come every month, just to see them & enjoy their inspiring studio space!
Below I've compiled some images of the lovely work by the ladies at the meet up - find their links at the bottom!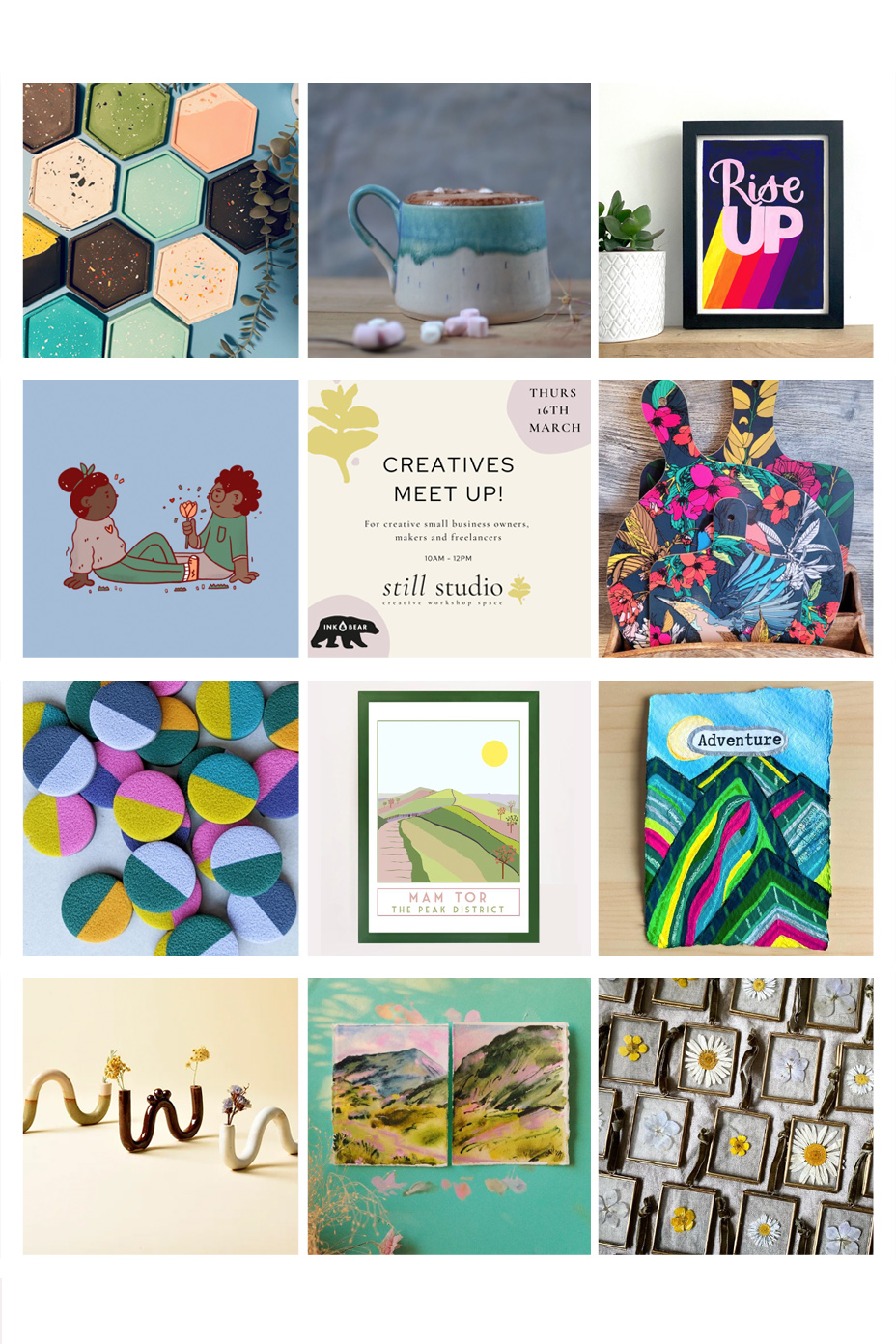 Left to right from top -
1. Noshina - https://www.instagram.com/miazzoterrazzo/
2. Lorna - https://www.instagram.com/lornagilbertceramics/
3. Jules - https://www.instagram.com/now.then.sunshine/
4. Vicky - https://www.instagram.com/vickymadethis/
5. Still Studio - https://www.instagram.com/stillstudio_leeds/
6. Michelle - https://www.instagram.com/beanandbemble/
7. Naomi Jane - https://www.instagram.com/njdoesclay/
8. Nicola - https://www.instagram.com/sweetpeaandrascal/
9. Emily - https://www.instagram.com/a_creative_haven/
10. Elana - https://www.instagram.com/creative_nenna/
11. Rose - https://www.instagram.com/rosedufton/
12. Natalie - https://www.instagram.com/natalie_ratcliffe_/